The lack of lubrication is one of the main contributors to bearing failure when it comes to rotation-based mechanical systems. The resulting equipment failure causes unplanned outages and production loss, further leading to financial implications. Optimal lubrication heath is necessary and leads toward reliable operations and improved maintenance. Grease Alerter provides the solution to reduce your risk.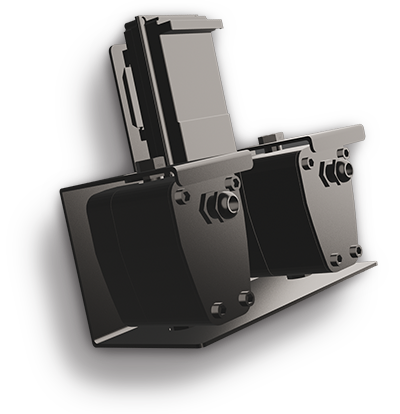 Grease Alerter offers:
Ability to log and track grease dispensed to individual bearings
Reports the volume of grease applied (at configurable intervals) to individual bearings
Enables corrective action initiation when behaviour is deviating from set target thresholds.
Grease Alerter is an IoT device that harnesses the latest technology for data connectivity with you preferred cloud solution, with self-managed applications or SaaS (Software as a Service).
Grease Alerter's goal is to bring the features and solutions of different lubrication monitoring components into one convenient, compact and lightweight solution that is highly configurable, simple, and designed to reduce the risk and loss that can come with bearing failure.
Grease Alerter works with any rotating device that requires periodic grease application, whether by manual or automatic means. Typically, fans and pumps are the devices that the product is commonly used for.
* Feature depends of selected variation and configuration
The radio control unit utilises LoRaWAN, a low-power, wide area networking protocol built on top of the LoRa radio modulation technique. Unit to gateway transmission range is up to 15km, depending on environmental density and line of sight.
Able to detect occurrences of mechanical failure in bearing, deterioration of operation, and if supply of grease is compromised.*
Triggers alert when dispensing pipe to bearing disconnects, indicating a pipe disconnect or similar interference.
High-strength mounting magnets, allowing optimal positioning of unit between grease supply and bearing.
Standard unit measures at 163mm (W) x 155mm (H) x 80mm (D), and weighs 1.6 kg (3.5 lb)
The Grease Alerter unit includes a 6 Month Manufacturer Warranty.
Grease Alerter is designed for most industrial conditions, whether indoor or outdoor, but is not rated for 'hazardous areas'. Contact Auspac Distribution
Electronic Radio Unit: Rated for -40º to 80º Celcius
Grease Pulser Unit: Rated for -20º to 70º Celcius
5, 15, 30 minutes, 1, 6, 12 or 24 Hours

Radio Coverage within LOS (line of site)

Radio Coverage in restrained urban conditions

up to 8 years (when set to 24 hr communication period frequency)

163 mm (width)
155 mm (height)
80 mm (depth)

approx. 1.6 kgs / 3.5 lbs (standard unit)

Unit includes:
Pulser units: 0.5 kgs / 1.1 lbs (per unit)
Radio Unit: 60g / 2.11 oz
Bracket: 150g / 5.29 oz
Other: 0.39 kgs / 0.86 lbs